Murrieta Dentist Office Decor
Hoyt Dental is decorated by Suzann Hoyt and is finished in a victorian/French country type style to help patients feel at home in a luxurious setting.  The carpet in our Murrieta dentist office is high quality, tightly woven floor covering which helps to maintain a clean working environment.  The soft leather chairs will allow you to relax more completely.  Leather's superior sumptuous feel also has the quality of easy cleaning and durability.  The art is meant to bring colour and life to the office and reflects our bright and cheery attitude.  Our Murrieta dentist office is designed especially for your comfort.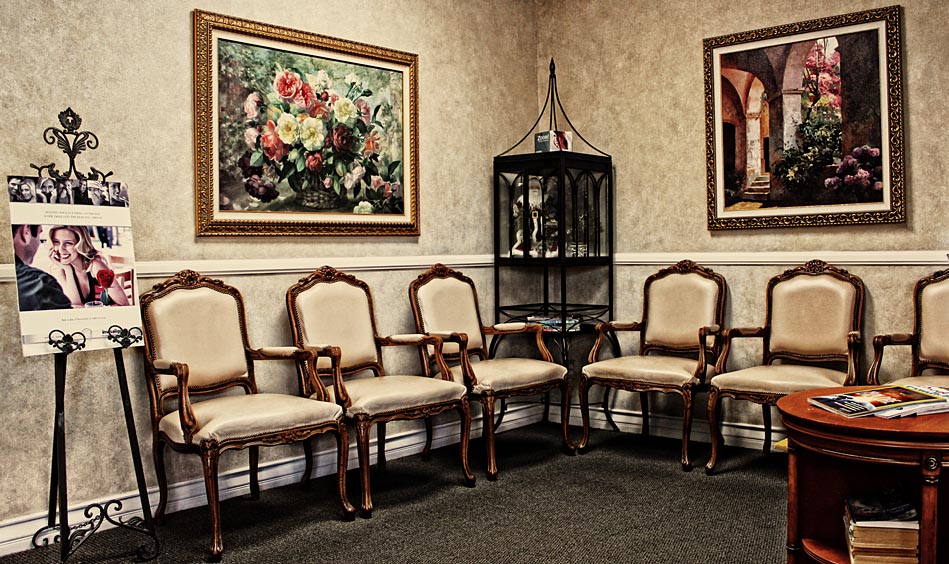 Wall Texture
Come right up to the front desk where Kathy Gharda will warmly greet you.  Kathy's also a talented artist who paints the front windows every holiday. She also painted and texturized the walls with a faux glaze technique.  This texture adds depth and personality to the walls and helps them to seem less obtrusive.  It feels as if you are moving through a warm open space where walls are inexistent.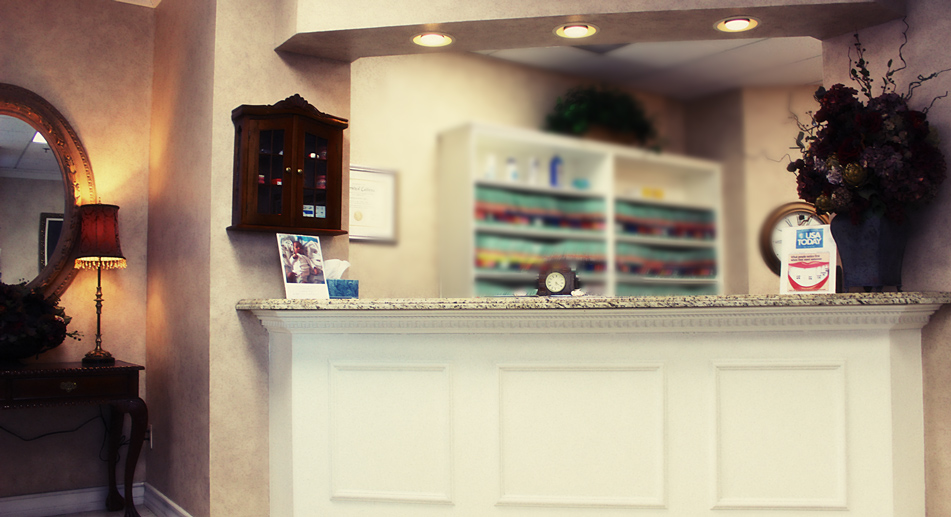 The Porticos
As one of the first Murrieta dentists in the valley, Dr. C Larry Hoyt chose the best location available.  Hoyt Dental remains to be a great location due to the French country feel of the shopping centre.  In France, many of the small towns are designed with a shopping centre in the middle of the city very similar to the one where Hoyt Dental is located.  The overhanging porticos add a comfortable feel to the walkway and provide cover.  The stucco recalls the Mediterranean architecture and old world feel. The lively colours add an Italian seaside village accent to the buildings.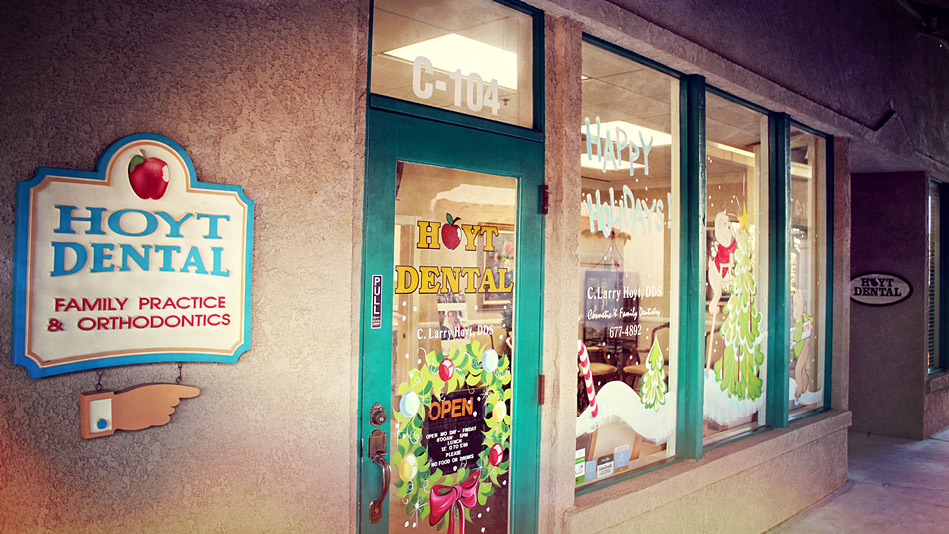 Murrieta Dentist
You are always welcome here at Hoyt Dental! Stop on by anytime during our normal business hours for a free tour and information about the dentist.  We are always welcoming in new patients and friends and family or patients.  If you have any questions or would like to see our decor, don't hesitate to come by.